Is This a Job for the Professionals?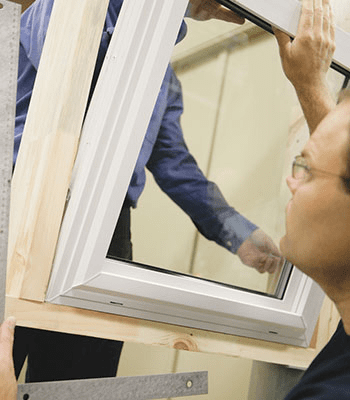 The proper installation of windows is crucial to their overall efficiency. An improper installation will affect air tightness, water tightness, the opening mechanism as well as durability. In addition to compromising your comfort, you will lose most, if not all, your resale value. Even if they are the best windows on the market!
The National and Provincial building codes refer to the CSA-A440 installation guide for installing windows. Recently, they also list the CSA F.I.T. Program (Fenestration Installation Technician) Standard. To obtain a F.I.T. licence, a course must be completed and a test must be written.
Associations such as Fenestration Canada and SAWDAC offer this course. SAWDAC even offers a Window Wise Program, which is a third party insurance, so that your windows will be installed correctly. As with all insurances, there are premiums associated with it. Each participant in the program must pay a fee for each install to cover the cost of the program. It can become a very expensive process. Showing of a F.I.T. licence proves qualifications. Energy Star Canada is also looking into adopting this program for an Energy Star qualified installation.
This is why having your windows installed by a trained and experienced professional is imperative.