Understanding Window Sizing Options
There are two ways to purchase windows, and for different reasons. You can buy standard size or made-to-order windows. Standard sizes are mainly used on new construction, while made-to-order windows are more for the custom home or window replacement market.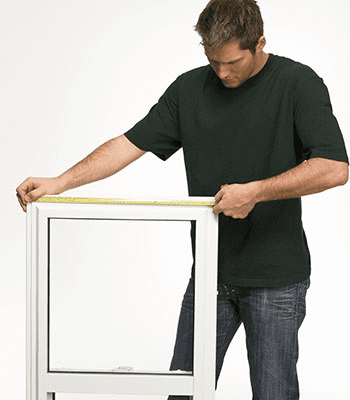 Any reputable window replacement company will come to your home and measure more than once to ensure accuracy. At Kehl, we measure up to three times to give you the most accurate quote and assurance that your made-to-order window fits.
Not only are the width and height of the window measured, but the depth as well. We measure the depth to make sure that we place the new window in the warm part of the wall. This technique is used to ensure for the most energy efficient installation.
If you would like to measure your windows yourself for supply-only orders or for a quick quote over the phone, feel free to do so with some instruction from this video on "how to".